Aqua Di Parma Osmanthus is the flower of happiness
Aqua Di Parma Osmanthus  is the flower of happiness
Aqua Di Parma Osmanthus — цветок счастья
Alina Pashkova's column @krasnaya_pashe4ka Колонка Алины Пашковой @krasnaya_pashe4ka 
The Signatures of the sun collection from the Italian niche brand Acqua di Parma is an excellent expression of the art of perfumery, whose expressive shades come from light and bright discoveries. Today I will share with you an overview of the Osmanthus fragrance.
Коллекция ароматов "Автографы солнца" от итальянской нишевой марки Acqua di Parma — превосходное выражение парфюмерного искусства, чьи выразительные оттенки происходят от света и ярких открытий. Сегодня я поделюсь с вами обзором аромата "Osmanthus".
Osmanthus grows in the forests of Southeast Asia. Its flowers are very small and only bloom one day a year. In China it is called the "flower of happiness". Osmanthus by Aqua Di Parma is piercing with its freshness and purity. From the first citrus notes you surround yourself with its sonorous overflows. Smells like citrus leaves, fresh and green. This "pure" aspect can be seen throughout the entire sound of the fragrance.
Османтус произрастают в лесах юго-восточной Азии. Его цветы очень маленькие и цветут всего один день в году. В Китае его называют "цветком счастья". Osmanthus от Aqua Di Parma пронзителен своей свежестью и чистотой. С первых цитрусовых нот окружаешь себя его звонкими переливами. Пахнет листьями цитрусовых деревьев, свежо и зелено. Этот "чистый" аспект, прослеживается на протяжении всего звучания аромата.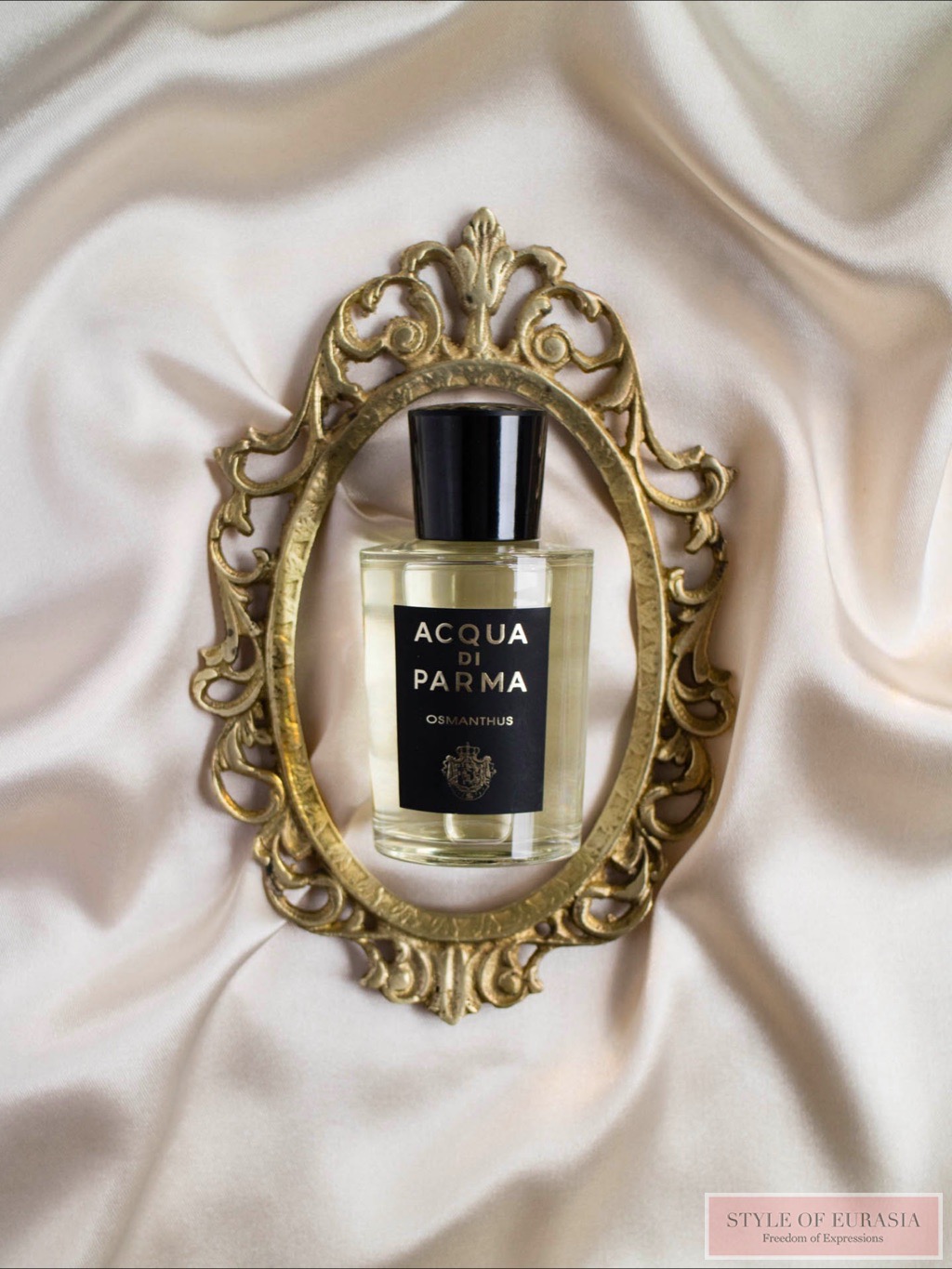 With disclosure, it becomes warmer, more floral, fruity nuances appear in it. Like a white sheet strewn with flowers, peonies, neroli, and, of course, osmanthus. It seems to smell like apricot, but not sweet, but a little unripe. In the base, the composition goes softly and quietly on a base of white musk, which makes it an ideal choice for every day.
С раскрытием, он становится теплее, цветочнее, в нем проявляются фруктовые нюансы. Словно белая простыня, усыпанная цветами, пионами, нероли, и, конечно же, османтусом. Он будто пахнет абрикосом, но не сладким, а чуть недозрелым. В базу композиция уходит мягко и тихо на подложку белого мускуса, что делает его идеальным выбором на каждый день.
The fragrance is undoubtedly light and sunny, it is literally permeated with rays and illuminates its owner. The fragrance has one curious detail - despite the fact that it is light and floral, you can find the most beautiful sound on the skin in the cold season. Then he sounds fragile and feminine.
Аромат, несомненно, светлый и солнечный, он буквально пронизан лучами и подсвечивает его обладателя. В аромате есть одна любопытная деталь — несмотря на то, что он лёгкий и цветочный, самое красивого звучание на коже вы можете застать в холодное время года. Тогда он звучит хрупким и женственным. 
back to top