NEWS: The world of the future in the collection of Dior pre-fall 2019
The world of the future in the collection of Dior pre-fall 2019
Kim Jones showed the most incredible fashion show from Dior in Tokyo! He and the Japanese artist Hajime Sorayama managed the impossible. The giant female robot accompanied the Dior pre-fall 2019 men's collection show, it towered in the center of the hall, the lady herself, 12 meters high and weighing 9150 kilograms, was covered with mirror silver paint. The collection was also very futuristic, which are bags of saddles made of iron and ring-androids. Kim, just go ahead!
Мир будущего в коллекции Dior pre-fall 2019
Ким Джонс показал в Токио самую невероятное шоу от Dior! Ему и японскому художнику Хадзимэ Сораяма удалось невозможное.  Гигантская женщина-робот сопровождала показ мужской коллекции Dior pre-fall 2019, она возвышалась в центре зала, сама дама высотой 12 метров и весом 9150 килограмм, была покрыта зеркальной серебряной краской. Коллекция же тоже была очень футуристичной, чего стоят сумки-седла из железа и кольца-андроиды. Ким, только вперед!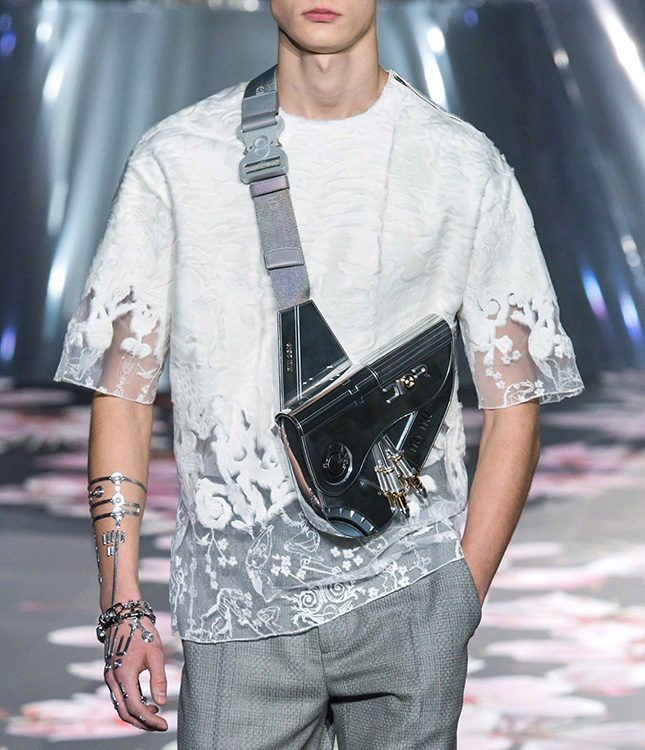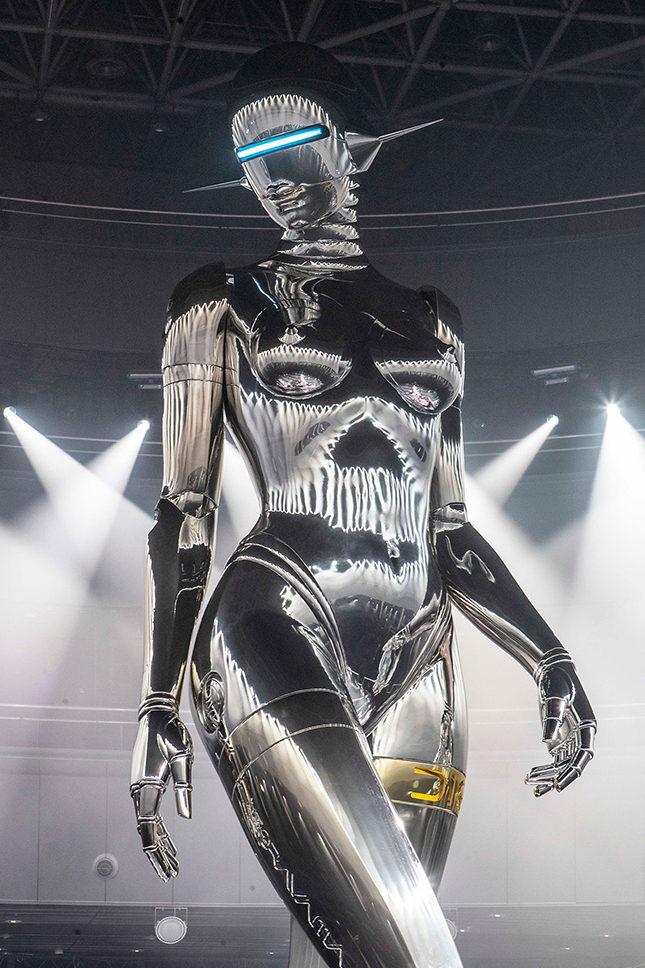 Photos by vogue.ru
back to top