Enjoy the SPA at home. Try the new Dornbracht horizontal shower, which in Kazakhstan is exclusively represented by Smart Water. HORIZONTAL SHOWER ATT allows for the first time to take a shower while lying down. The system includes a combination of six WATER BARS injectors built over a bed. The central control element is the eTOOL panel, which provides maximum control comfort.
Насладитесь SPA в домашних условиях. Попробуйте новый горизонтальный душ Dornbracht, который в Казахстане эксклюзивно представляет компания Smart Water. HORIZONTAL SHOWER ATT позволяет впервые принять душ лежа. Система включает в себя комбинацию шести форсунок WATER BARS, встроенных над лежаком. Центральным элементом управления является панель eTOOL, обеспечивающая максимальный комфорт управления.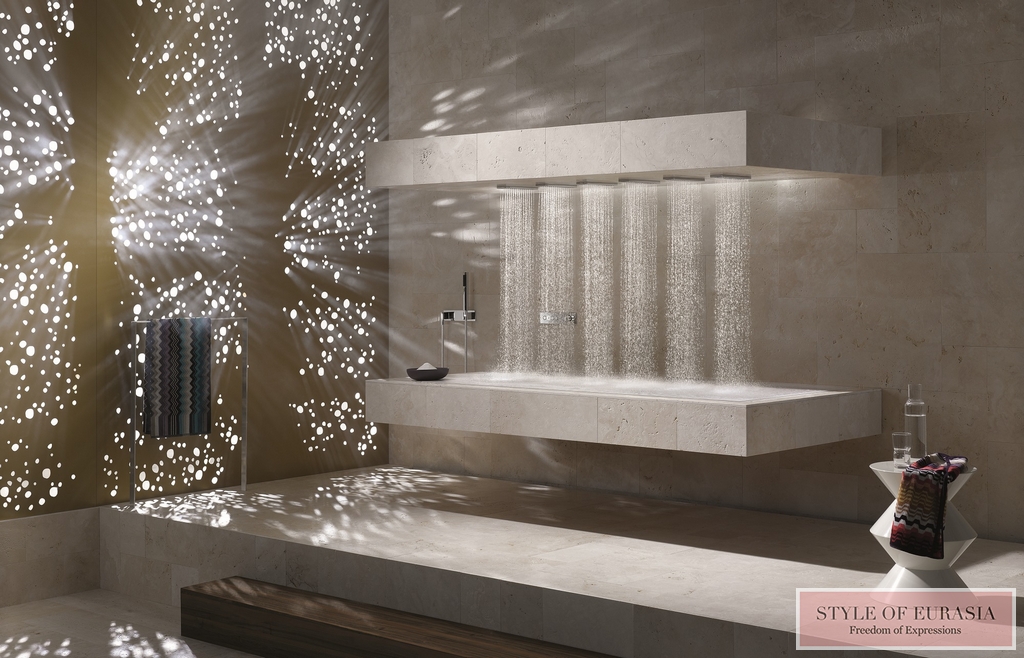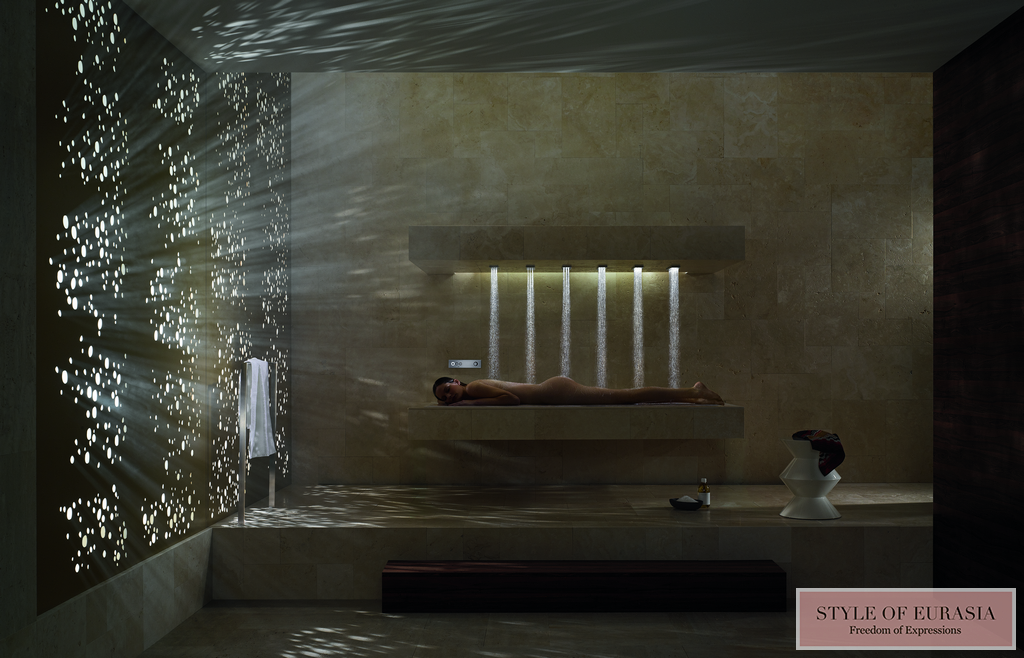 Three programs BALANCING, ENERGIZING and DE-STRESSING have an energy impact on the body, mind and soul. Regular use of these modes makes personal rituals of the user, taking the shower to a new level.
Три программы BALANCING, ENERGIZING и DE-STRESSING оказывают энергетическое воздействие на тело, разум и душу. Регулярное использование данных режимов делает их личными ритуалами пользователя, выводя принятие душа на качественно новый уровень.
Want to touch the fog? What is the smell of a rainbow? What does summer rain look like? Take a shower like in the open air thanks to SENSORY SKY ATT technology. Different types of rain, fog, play of light and various flavors will turn a shower into an extraordinary event!
Каков на ощупь туман? Чем пахнет радуга? Как выглядит летний дождь? Принимайте душ словно под открытым небом благодаря технологии SENSORY SKY ATT. Различные виды дождя, туман, игра света и разнообразные ароматы превратят принятие душа в необыкновенные событие!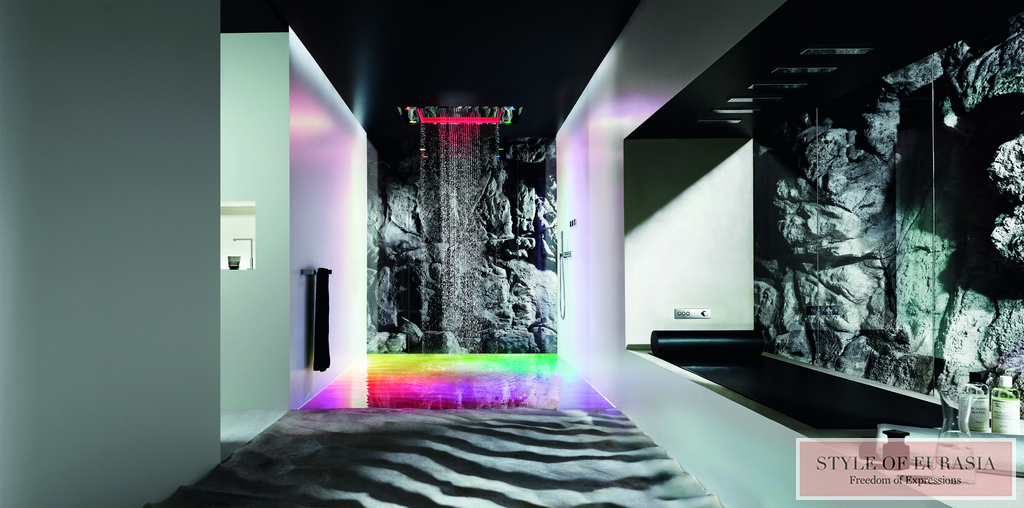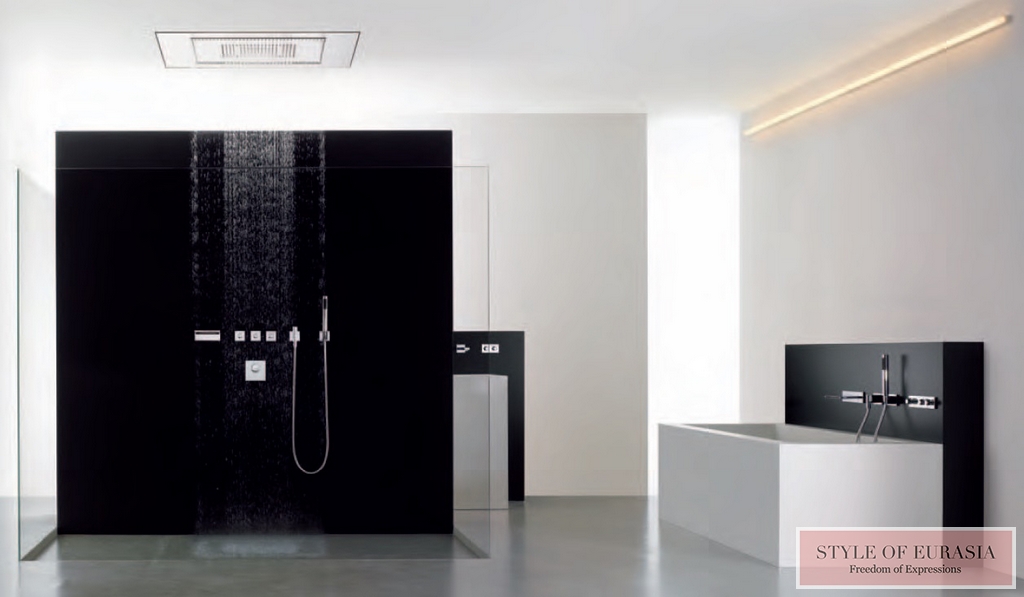 The shower system is controlled by the SMART TOOLS digital devices from the German brand Dornbracht.
Управление душевой системой осуществляется с помощью цифровых устройств SMART TOOLS от немецкого бренда Dornbracht.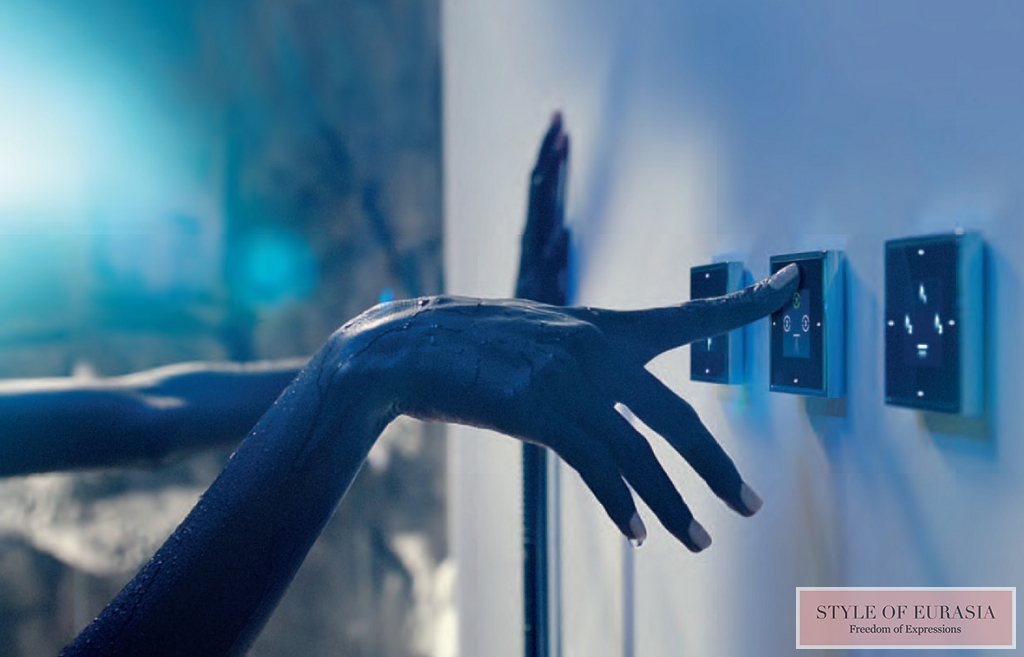 SENSORY SKY ATT offers a choice of three pre-set programs: READJUST is fog, warm rain and a pleasant, gentle smell of rainforest. RELEASE is a strong summer rain that simultaneously cleans the body and frees the soul, accompanying the whole action with the refreshing and invigorating smell of the tropics. The REJOICE program is an external water curtain that turns into a projection screen on which water drops glisten in the stream of light with all the colors of the rainbow. The air is filled with a poetic, inspiring fragrance.
SENSORY SKY ATT предлагает на выбор три заданные программы: READJUST - это туман, теплый дождь и приятный нежный запах сухой лесной почвы. RELEASE – это сильный летний дождь, который одновременно очищает тело и освобождает душу, сопровождая все действо освежающим и бодрящим запахом тропиков. Программа REJOICE представляет собой внешнюю водяную завесу, превращающуюся в проекционный экран, на котором капли воды блестят в потоке света всеми цветами радуги. Воздух наполняется поэтическим, окрыляющим ароматом.
SPA at your home with the company Smart Water. More information http://www.smart-water.kz/, https://www.instagram.com/smartwater_kz/
SPA у вас дома вместе с компанией Smart Water. Больше информации http://www.smart-water.kz/, https://www.instagram.com/smartwater_kz/
back to top